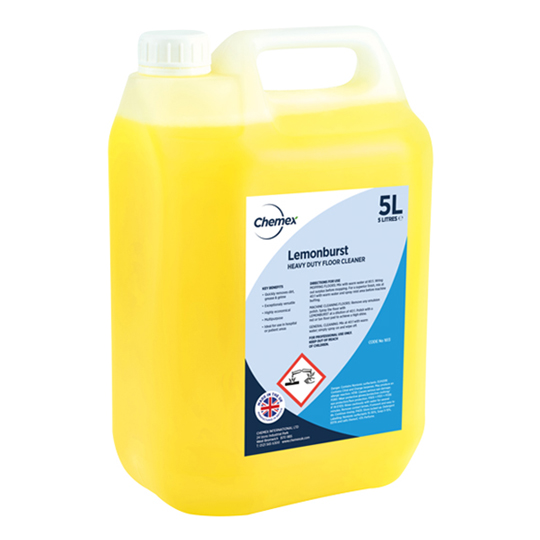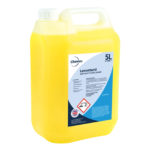 Lemonbusrt Multipurpose Cleaner
Heavy Duty Floor Gel Cleaner
Description
BENEFITS
Packaging
Description
Lemonburst is a highly versatile heavy-duty floor cleaner, suitable for all types of hard floors including, vinyl, tiled, marble, stone and wooden block. It powers through even the toughest dirt and soiling to leave floors clean and looking new. It can also be used as a multipurpose cleaner for hard surfaces including walls and cupboards.
RECOMMENDED DILUTION RATES

80:1

 with warm water

40:1

 with warm water
For optimum economy and performance, we recommend cleaning solutions are prepared using automatic dilution equipment. If auto-dosing is not available a stork (or pelican) pump can be placed into a 5litre bottle of Lemonburst concentrate.
• Quickly removes dirt, grease and grime
• Exceptionally versatile
• Highly Economical
• Multipurpose
• Ideal for use in hospitality or patient areas