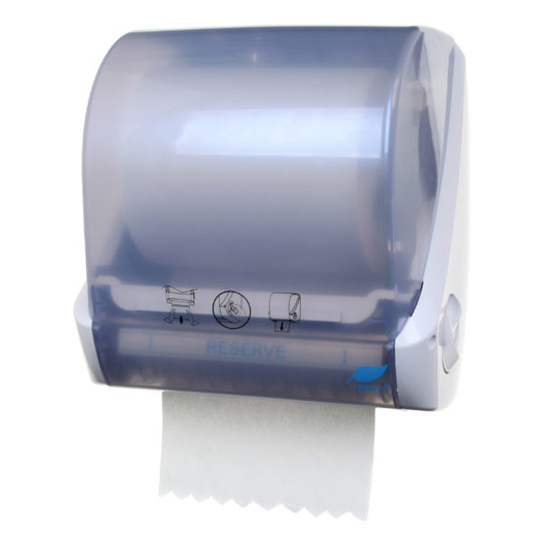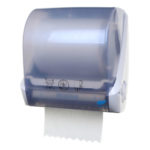 POD
High capacity auto cut reserve roll paper towel dispenser
Description
The POD is a unique reserve roll auto cut paper hand towel dispenser that has one of the largest paper capacities on the market. Thanks to its patented reserve roll loading system, a new roll can be loaded before the previous one has been fully used thus making sure no paper is wasted. This reserve feature can save up to 20% of paper consumption.
The POD is the most compact reserve paper hand towel dispenser available on the market and has been designed to accommodate a large variety of paper types: different lengths, 1ply, 2 ply the choice is yours. With its sleek and contemporary design, a full transparent cover to allow quick paper level inspection, the POD is an excellent choice for an efficient and stylish hand drying.
The POD is also available in a standard, single roll version.
Freedom of consumables
Takes most standard paper rolls available on the market
Can dispense 1 or 2 ply paper
Control of Consumables
Reserve roll loading system preventing paper shortage and waste
The reserve roll system can reduce paper consumption by up to 20%
Reliability and durability
Durable ABS material and stainless-steel blades
Wall mounted unit with up to 5 fixing points
Lockable cabinet to prevent unauthorized access
Hygiene and Image
Sleek and modern design
Compact size
Single use paper portion
Ease of service
Instant paper level check through translucent cover
Single sheet dispensing ensuring that only the towels needed are used
Hinged cover for convenience and speed of service
Easy and fast loading of paper rolls