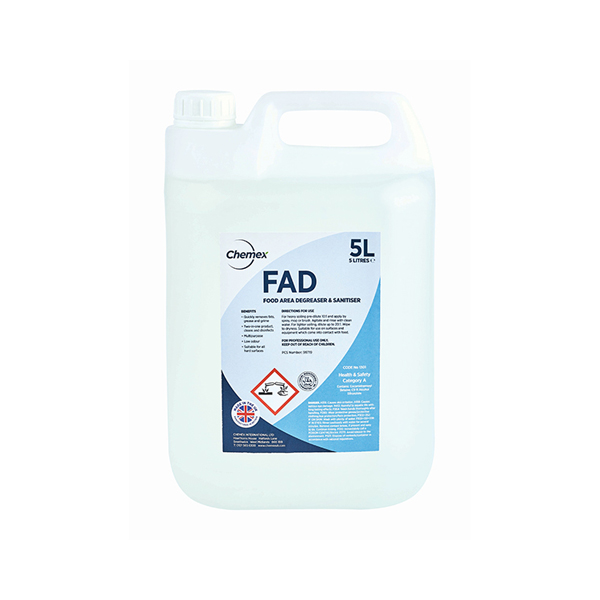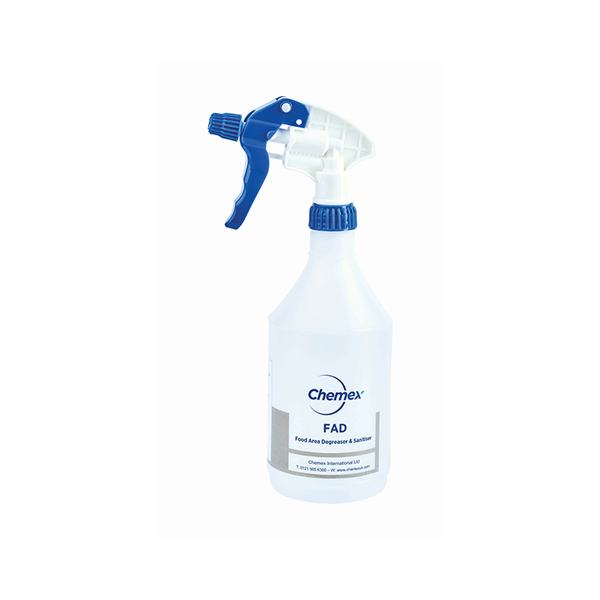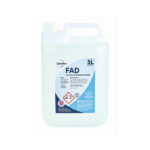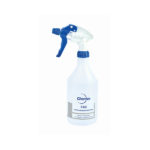 FAD
Food Area Degreaser and Sanitiser
Conforms to BSEN1276 & BSEN13697 as required by the FSA. Registered as a Biocide product by the Cyprus Ministry of Agriculture, license no B1822.
Description
Areas of use
Product Format
Description
FAD is a must for any commercial kitchen. It quickly removes animal fats, grease & grime and allows you to effectively clean, sanitise and degrease with one product.
This product is food-safe, which means that you do not have to wash off before you start working on the surface and will cost you significantly less per trigger sprayer than sanitisers found at the cash and carry.
This product is perfect for "clean-as-you-go" processes and proves you don't need dozens of different products to protect your reputation. There are no lengthy dwell times because FAD starts killing bacteria on contact and sanitises in seconds.
Independent tests have shown it to kill over 99.999% of bacteria found on kitchen work surfaces. Weaker products often recommend 5 minutes' dwell time before being wiped off! In a busy food operation who has time to do that?
The product is safe to use for all food contact surfaces and will not cause tainting of food as all of its ingredients are food grade and food safe. FAD can be used to effectively clean walls, floors and worktop surfaces whether tiled, laminated or stainless steel.
Simply spray the work surface, wipe with disposable paper, and start preparing food all over again.
RECOMMENDED DILUTION RATES

Trigger sprayer. Spray on-wipe off. Heavy soiling.

15:1

Trigger sprayer. Spray on-wipe off. Normal use.

25:1
All food processing areas
Butchers shops
Bakeries
Dairies
Restaurants and cafes
Kitchens and canteens
5 LITRE polythene bottles.