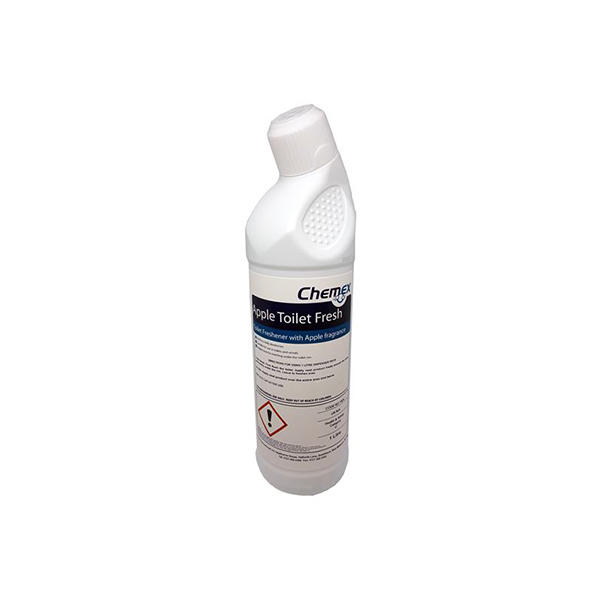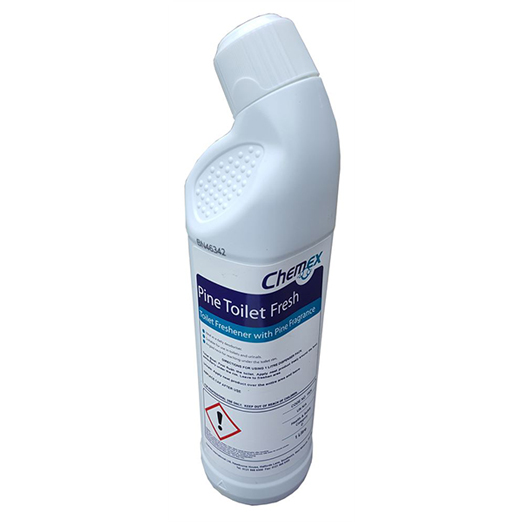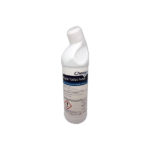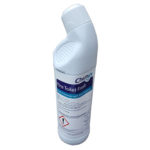 Toilet fresh – Apple and Pine
Fragranced Toilet Freshener
Description
Additional information
Method of use
Packing
Description
Many people will judge the quality of an establishment by the standards maintained in
its washrooms.
Chemex helps thousands of customers around the world to ensure premium hygiene standards are upheld.
Toilet Fresh is part of a range of products which are designed to be used in the washroom to assure a pleasant and safe environment for users. Toilet Fresh is a ready to use neutral toilet cleaner and freshener. Its thickened formulation clings to the vertical surfaces of toilet bowls and urinals allowing a longer contact time and more efficient cleaning.
Designed for daily use, Toilet Fresh is a quick and easy way to ensure toilets are left looking and smelling clean and fresh. Available in two long lasting fragrances, Apple and Pine, Toilet Fresh is suitable for cleaning all porcelain and ceramic toilet bowls and troughs as well as baths and wash basins. Its neutral formulation will not attack metal fixtures and fittings.
Apply Toilet Fresh from the angle necked bottle by inverting the bottle and squeezing it so that the thickened product completely covers the toilet bowl or trough with a thin film.
Ensure that the area under the rim is coated.
The product can then be left to do it's job. In cases where soiling is severe, agitate the surface with a toilet brush before flushing.
A final squirt with Toilet Fresh after cleaning will leave a pleasant fragrance.